Schamane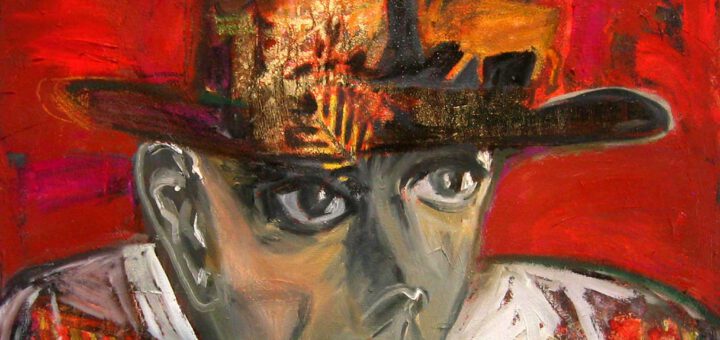 Der Schamane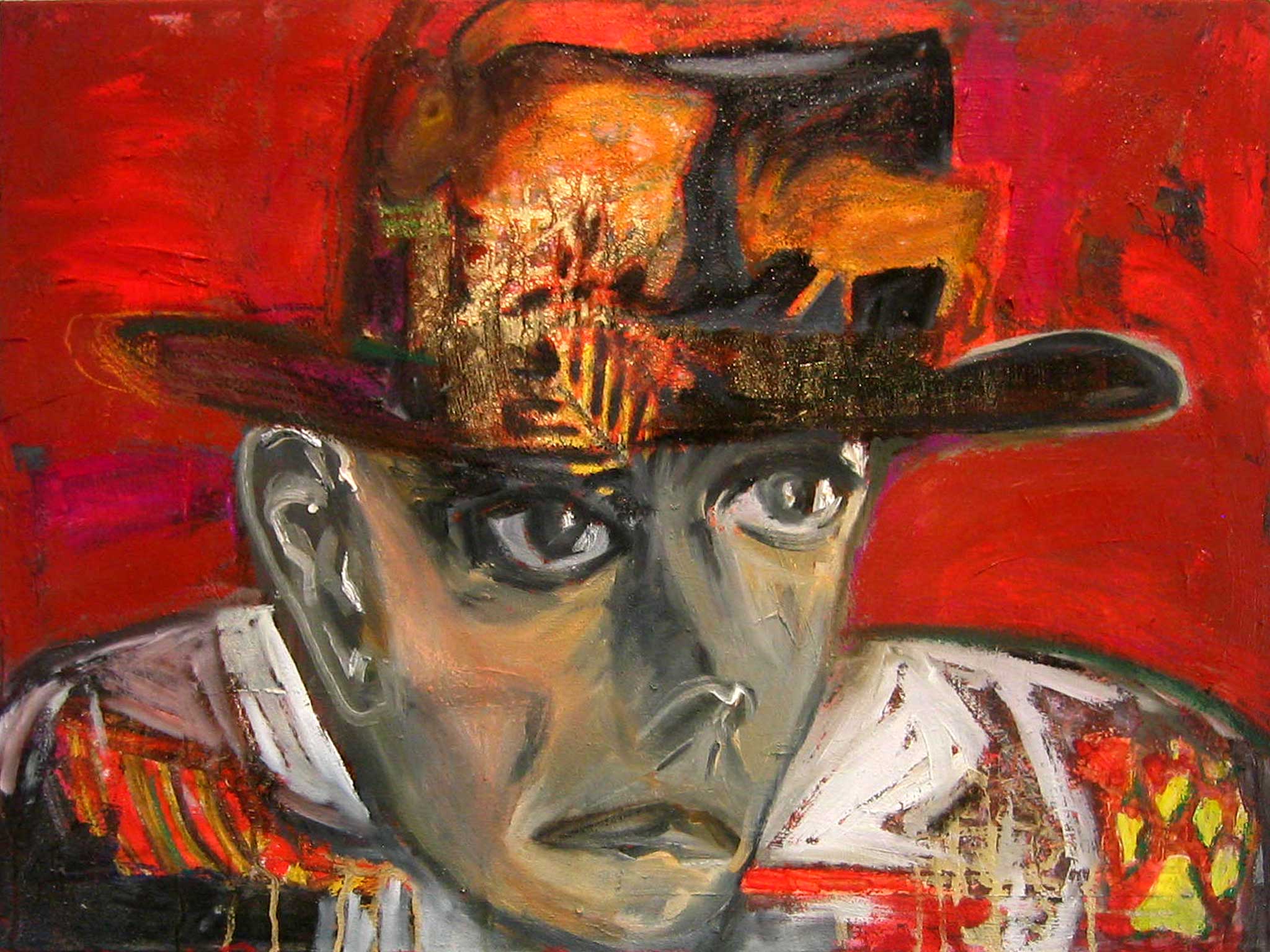 Der Schamane
Künstler mit Hut
60 x 80 cm
Öl auf Leinwand
2016
Inspiriert von einem meiner Lieblings Künstler Joseph Beuys. Seine Aktion Coyote in der New Yorker Galerie René Block 1974 "I like America and America likes me" war für dieses Bild von mir ausschlaggebend.
Zitat Joseph Beuys:"Warum ich mit Tieren arbeite, um unsichtbare Kräfte auszudrücken? – Sie können diese Energien sehr deutlich machen, wenn Sie ein anderes, längst vergessenes Reich betreten, indem unermeßliche Kräfte als große Persönlichkeiten überleben. Und wenn ich versuche, mit diesen spirituellen Wesen in ihrer Gesamtheit wie mit Tieren zu sprechen, wirft das die Frage auf, ob nicht jeder mit höheren Wesen, diesen Geistwesen und Gottheiten sprechen kann […] Das Chakra des Kojoten ist so mächtig, dass es kein Mensch versteht oder was es für die Zukunft der Menschheit bedeutet. […] Ich glaube, ich hatte Kontakt mit dem psychologisch wunden Punkt der USA: Der Verteilung der Energien: Das amerikanische Trauma mit den Indianern, dem 'Roten Mann'. Man könnte sagen, dass noch eine Rechnung mit dem Kojoten zu begleichen ist, erst dann ist dieses Trauma vorbei."*
Inspired by one of my favorite artist Joseph Beuys. His action Coyote in the New York gallery René Block 1974 "I like America and America likes me" was decisive for this picture of me.
*Freie Übersetzung vom Original in Carin Kuoni, Energy Plan for the Western Man: Joseph Beuys in America, Four Walls Eight Windows, NYC, 1990, Seite 141–144: "Why do I work with animals to express invisible powers? – You can make these energies very clear if you enter another kingdom that people have forgotten, and where vast powers survive as big personalities. And when I try to speak with the spiritual existences of this totality if animals, the question arises of whether one could not speak with these higher existences too, with these deities and elemental spirits […] The spirit of the coyote is so mighty that human being cannot understand what it is, or what it can do for humankind in the future. […] I believe I made contact with the psychological trauma point of the United States' energy constellation: the whole American trauma with the Indian, the Red Man. You could say that a reckoning has to be made with the coyote, and only then can this trauma be lifted." aus wikipedia
ShrineArt Gallery
Ausstellung Galerie ShrineArt Hamburg
Hamburg Germany
Öffnungszeiten: Di- Fr 12 – 18 Uhr
Gruppen bitte immer anmelden; www.shrineart.de
Tel: 040 – 89 49 77
Exhibition ShrineArt Gallery
Hamburg Germany
Open: Di- Fr 12 – 18 Uhr